Hacks with Friends
The 2018 Hacks with Friends was a fantastic event! More than 125 IT professionals from across Michigan IT gathered at the Ross School of Business to create 22 amazing hacks. The teams were diverse with skill sets from across the entire IT career spectrum, including developers, web designers, data analysts, user experience experts, and business analysts—just to name a few. Participants came from units across campus including HITS, ITS, Michigan Medicine, the University Library, LSA, Ross School of Business, Student Life, CAEN and the Office of Development. Each hack/project was built from scratch to completion during the two-day event, March 1-2, and presented for final judging on Friday afternoon.
Welcome message at the opening of the event - by Dr. Andrew Rosenberg
Photos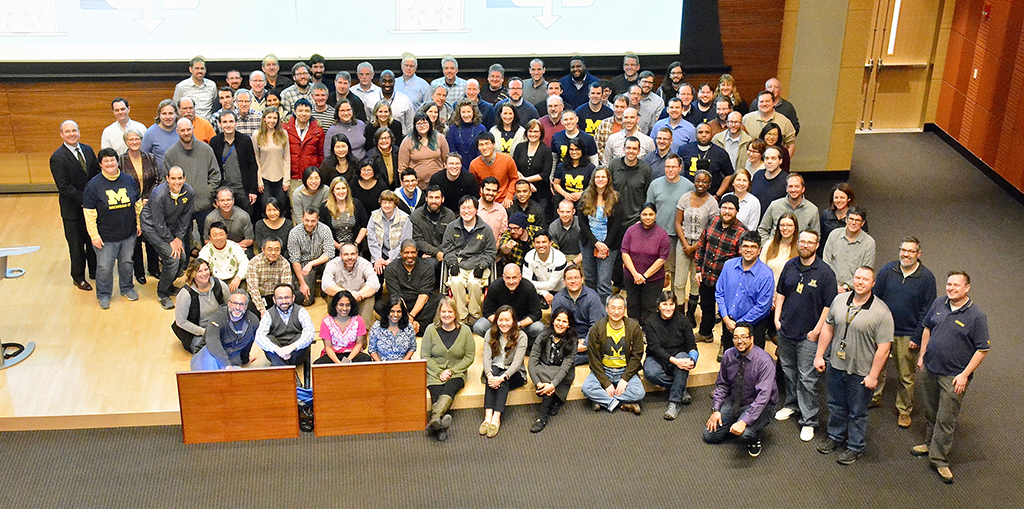 View all photos from the event.
And the Winner is…
Note: The audio and video are out of sync.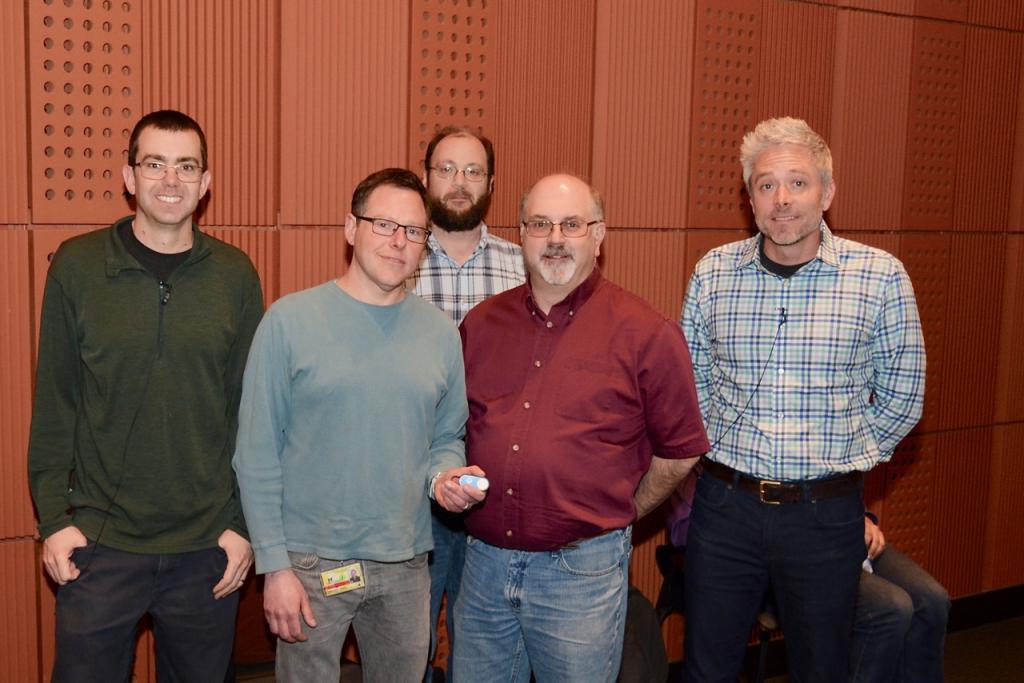 Pitch 2: MPressive Support (GETTING HELP: By a Push of a Button!)
Team members:

Greg Benn, ITS - Service Mgt
Will Burns, ITS - EIS Mobile/Web
Matthew Chess, ITS - Infrastructure
Brian Cors, ITS - Infrastructure
Brian Hobbs, ITS - Service Mgt
Steven Kolasa, ITS - Infrastructure
Jeff Kopmanis, ITS - MiWorkspace
John Simpkins, ITS - Infrastructure
Aaron Stark, ITS - eReasearch
Chris Stockbridge, LSA - Research Support

Theme: IT Operations (Improve quality or efficiency of existing IT processes)
---
Runners Up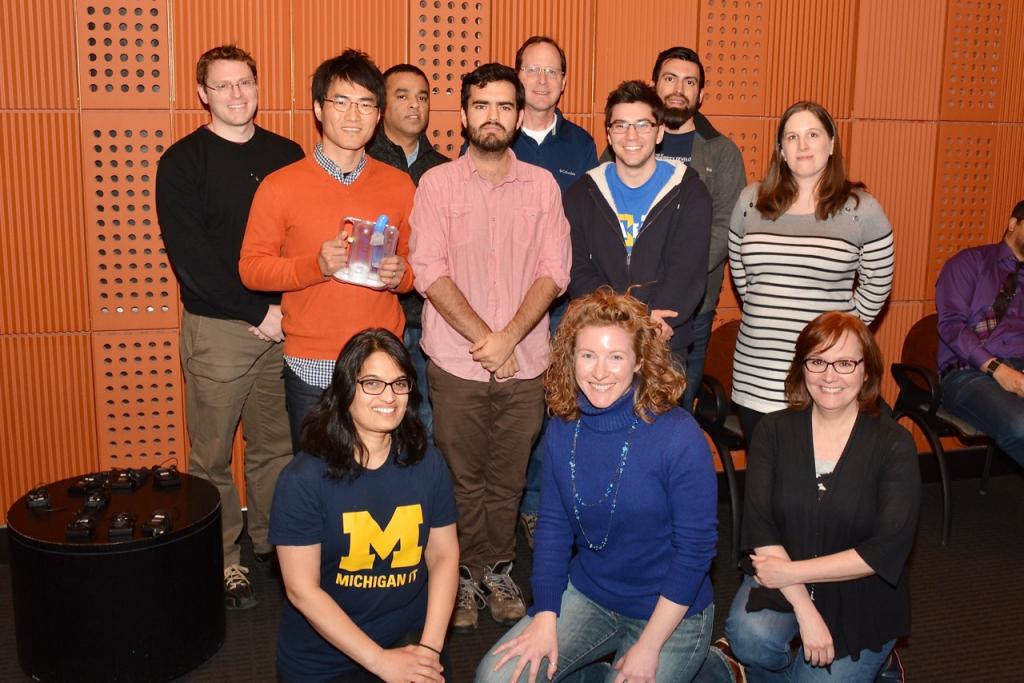 Pitch 9 Incentivizing Spirometry - 2nd place
Team members:

Shawki Atassi, LSA CS (student)
Paul Bigler, DART, EAS-ITS
Michael Burns, Anesthesiology, MPOG
Mikele Garrett, Anesthesiology
Jay Jeong, Anesthesiology, MPOG
Tomas Medina, Anesthesiology, Office of Research
Luke Palnau, Office of University Development
Abbey Roelofs, LSA, IT
Anik Sinha, Anesthesiology, MPOG
Sheetal Sonar, DART, EAS- ITS
Nancy Waters, SPECS, Office of University Development
Amanda Wright, Health Information Technology Services

Theme: Healthcare and BioSciences
---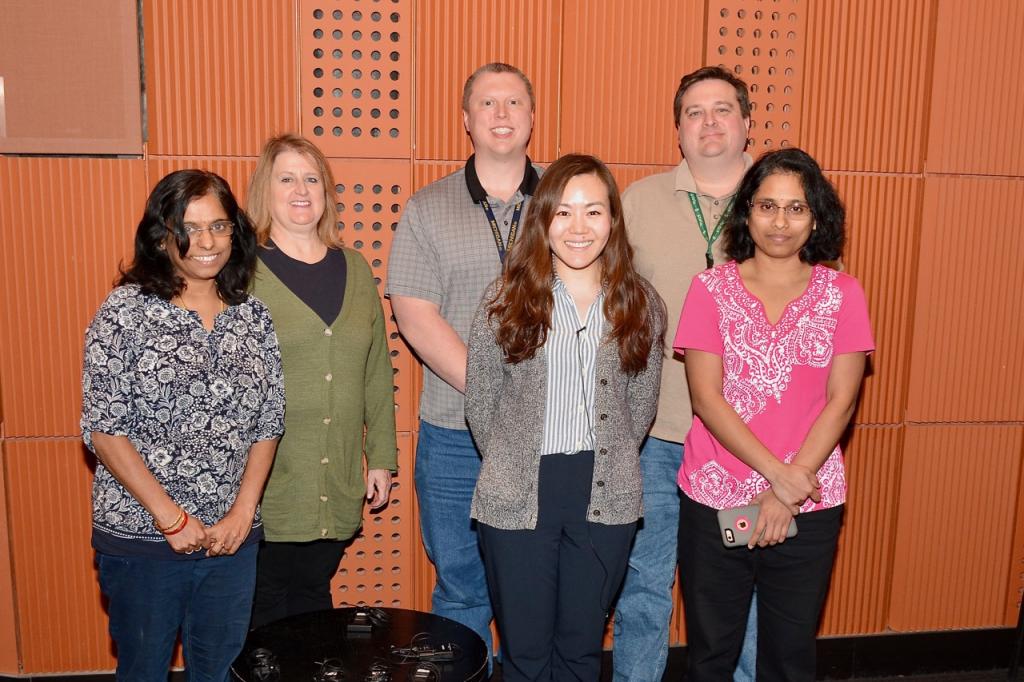 Pitch 18 Stroke Alert - 3rd place
Team members:

Ajitha Devarajan, Office of University Development
Charlene Eagle, ITS Strategy and Planning
Ben Ibach, HITS MiChart
Gloria Kim, Michigan Medicine
Ramya Kommareddi, Office of University Development
Dan McClenaghan, HITS Desktop Support

Theme: Healthcare and BioSciences
---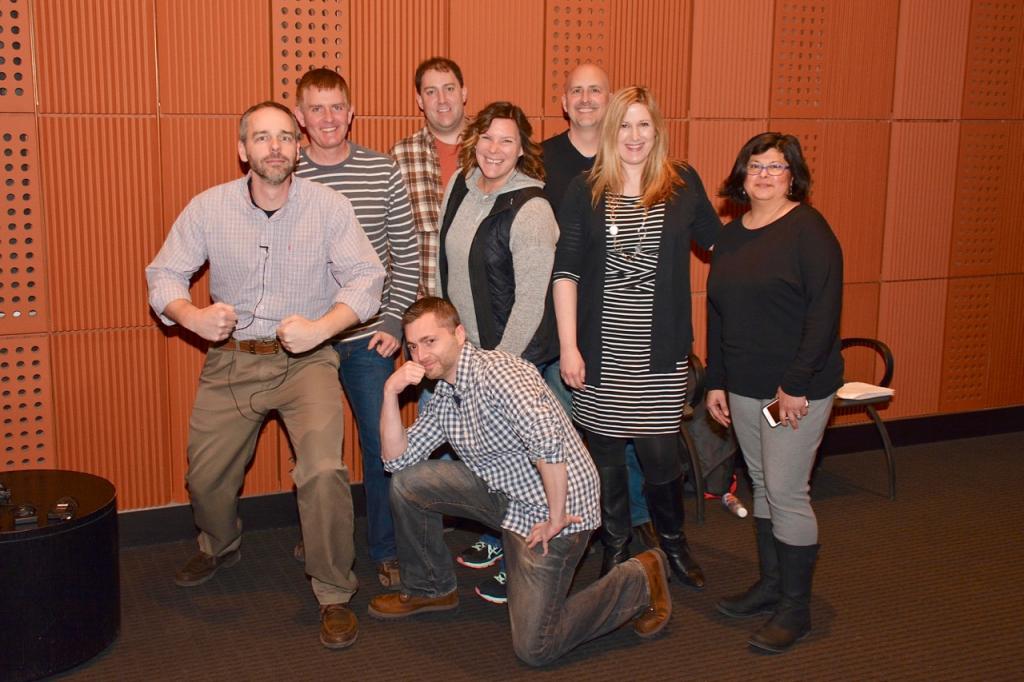 Pitch 22 Enterprise Apps (A library of Relationships: Capturing and Visualizing our Enterprise Applications) - 4th place
Team members:

Mandie Chapman, Information Quest
Jeff Jenkins, Information Quest
Amber Madden, Infrastructure System
Mark McManamay, Enterprise Application Systems
Chris Rowland, Information Quest
Michael Sheppard, Information Quest
Brandon Swickerath, Systems Support
Leticia Valdez, Information Quest

Theme: IT Operations (Improve quality or efficiency of existing IT processes)
---
Our 2018 Hacks with Friends Judges
Andrew Rosenberg, M.D.

Associate Professor of Anesthesiology & Internal Medicine
Chief Information Officer for Michigan Medicine
Interim Vice President for IT, and CIO for University of Michigan

M.S Krishnan, PhD

Associate Dean for Executive Programs, Stephen M Ross School of Business
Accenture Professor of Computer and Information Systems
Professor of Technology and Operations

Stephen Stefanac, DDS.

Senior Associate Dean for the School of Dentistry
The Evolution of Hacks with Friends
Hacks with Friends is not a new idea. It is an evolution of an idea that began in 2013 with "MSIS Hack Day." The energy created from having a hack event for campus IT professionals grew. In the spring of 2015 an expanded Hacks with Friends event was tested. Participants from ITS, MCIT, and the School Dentistry joined in the fun. The success of that event paved the way for the Office of the CIO to open the invitation to the entire Michigan IT community and begin sponsoring Hack with Friends on an annual basis.
Visit our archive of hack events below for a look at how it all started and to get an idea of what to expect.
2018 Hacks with Friends Planning Team
Kerry Flynn - Ross IT
Javan Thompson - HITS
Christopher Visel - Ross IT
Joel Iverson - ITS
Gretchen Kopmanis - LSA
Rodney Nelson - HITS
Mandie Chapman - ITS
Mark Personett - ITS
Dan Burgess - ITS
Tom Amerman - ITS
Thomas Murphy - ICPSR
Daniel Fessahazion - Emerging Technologies Group
Create • Build relationships • Share your talents • Have fun